The party season is upon us, and with Christmas just around the corner the festivities are starting! We here at The Ice Co know a thing or 2 about parties, and we want to make sure yours is outstanding from the rest!
Here are some party season essentials to ensure nothing but the best party vibes.
Of course no party would be complete without The Ice Co party Ice! Grab some 2kg bags and chill your chosen beverage whether it be beer, soft drinks, champagne, cider, spirits or whatever your party preference. Party Ice will ensure that your guests will be  drinking only thoroughly chilled drinks during your party. WIN WIN!
The Ice Co Shot Glasses
Enjoy shooters with your friends and family in the coooolest possible way! This unique party product is guaranteed to be a talking point and is perfect for this party season!
http://www.theiceco.co.uk/blog/introducing-ice-shot-glasses/ 
Fun Games
3 examples:
Beer Pong (Prosecco pong)
An absolute classic, probably the most worldwide loved drinking game around the world! Fun for all ages (18+ of course). Also, it requires no purchasing, as long as you have 12 of the same cup
Or if you're feeling extra fancy.. why not grab a ping pong ball, a bottle of bubbly, lift your pinky and play Prosecco pong!
Speak Out
A hilarious game which has gain recent fame for it's simplicity, originality and ridiculousness. Easy to understand but not so easy to understand the players! Laugh at your friends and family whilst trying to guess as they try to say different phrases while wearing a mouthpiece that won't let them shut their mouth.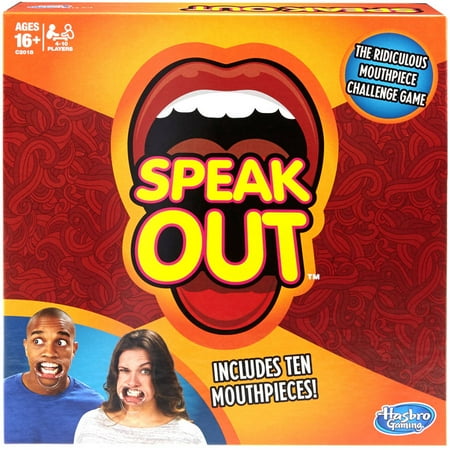 Giant Jenga
A mega-sized twist on everyone's favourite. Grab some friends and clear the area, you don't want to be the unlucky player that makes the wrong move when this tower starts tumbling.
Food
What would a party be without food glorious food?? You've just gotta have it, whether it be snacks, finger food, buffet or sit-down meal. The world is your oyster and your menu!.. Mmmm oysters!
Alcohol
Not essential but helps get the party vibes flowing and there are increasingly incredible ways to show off your boozey brilliance to your guests. Need some help? Check out The Ice Co Cocktail App for hundreds of ideas! LINK
Themes/Costumes
A party with theme can really add so much more excitement and entertainment to an event if it's done right with enough effort. Non stop conversation starters, surprise costumes, laughs and awe! If everyone gives it their all, then expect a fantastically fun night.
Here are a few theme ideas to get everyone's creativity flowing:
Disney/Pixar
Medieval
Superheros
Celebrities
As you were in school (dress as you would have in school but exaggerated, unless you don't need to..)
Under the sea
Ice Buckets
Keep the drinks on ice with an ice bucket or a few placed around the party depending on its' size. Fill with Party Ice and submerge your beverages.
We here at The Ice Co wish you a very happy party season!
Make sure to check out our website and follow our social media for more news, recipes, blogs, events, competitions to not miss out on and other great content.
The following two tabs change content below.
Latest posts by TheIceMaiden (see all)